Dog Kennel Panels With Good Quality
The dog kennel panels with good quality, is also called small dog kennel, indoor dog kennels for large dogs and chain link mesh dog cages. This kind of dog cage can set up less than 30 minutes. All components are attached with screws, Easy to assemble and portable enough to be easily repositioned. It can design round the safety, security and comfort of your dog. What's more, the size of the dog kennel panels can be customized to meet your recomand.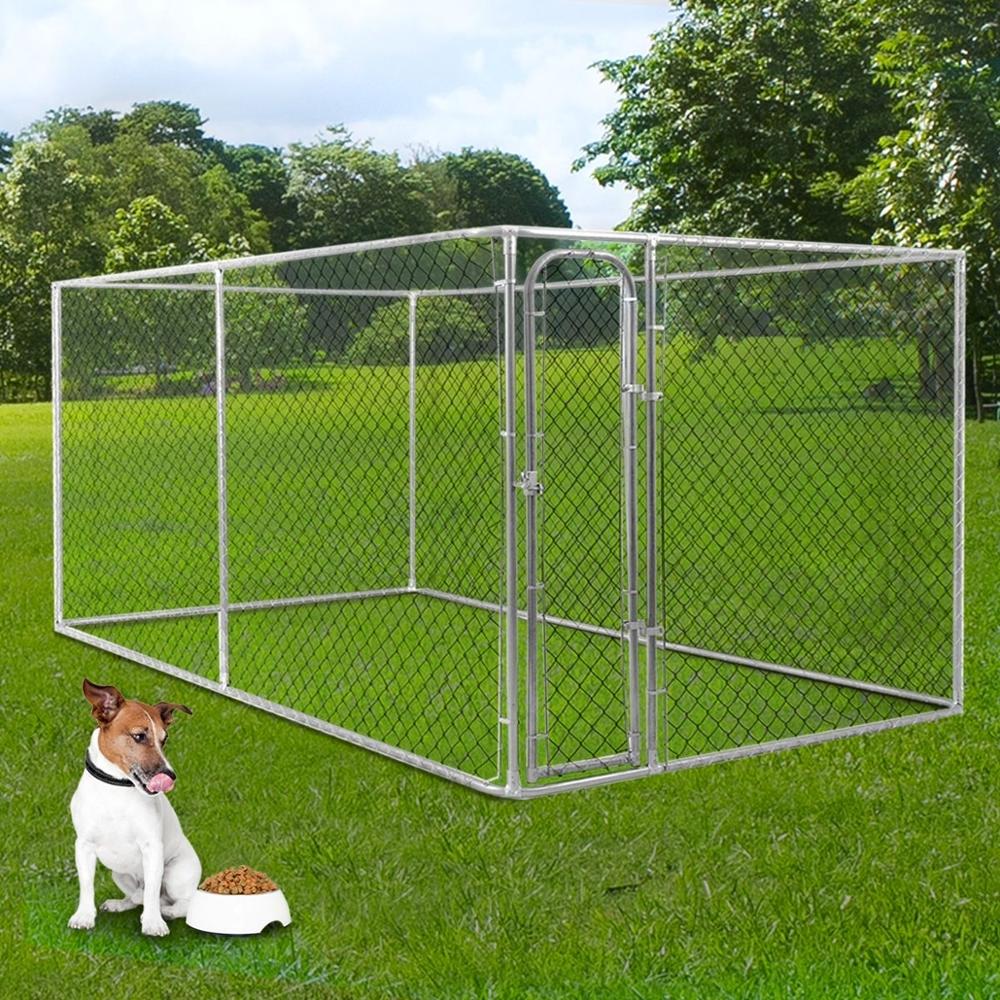 This kind of Dog cage is without ceiling cloth. Various sizes are avaliable. Customized design are highly welcomed. Besides, this dog cage is suitable for all sized dogs, and can be used for other pets, like rabbit, chicken, cat and so on. You could even have 2 or 3 pets (based on breed and size) sharing this large cage..

Size

6`H×10`L×5`W

Wire diameter: 2.3mm


Mesh size: 60x60mm


Frame tube size:

32 mm O.D.×0.8mmwall thickness


Surface treatment:

Hot-dip galvanized


Package: cartons

6`H×6`L×5`W

6`H×10`L×5`W

6`H×10`L×6`W

6`H×6`L×4`W

6`H×7.5`L×7.5`W

6`H×10`L×10`W

6`H×4`L×4`W

6`H×15`L×5`W

4`H×10`L×5`W

4`H×5`L×5`W

4`H×7.5`L×7.5`W

7`H×10`L×5`W

Customized is always welcome

Advantage of the dog cages for outside:
1. assemble easily and quickly, not need tools
2. are very popular in AU,NZ, USA etc markets
3. Galvanize quality is very good and can use long time
4. is not heavy, and is easy to deliver and carry
5. provide a spacious enclosure for your pet that is safe and secure.
6. is suitable for most animals